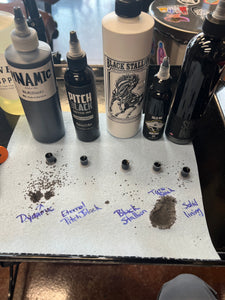 I did this test of different black inks to see how the viscosity of each ink affected spitting or spraying.
---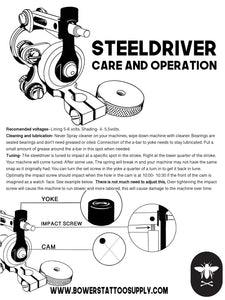 ---
• bowerssupply • howtotattoo • rotarymachine • rotarytattoomachine • tattoo
You can't simply look at machine speed as the time it takes the mechanism to make a full rotation, tattoo machines are so much more dynamic than that. You must also consider the speed of the down stroke, the speed of the up stroke and their relation to each other.
---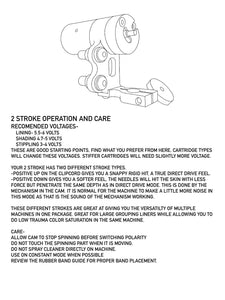 Introducing the 2 Stroke. This machine style is currently available from Workhorse Irons.
---